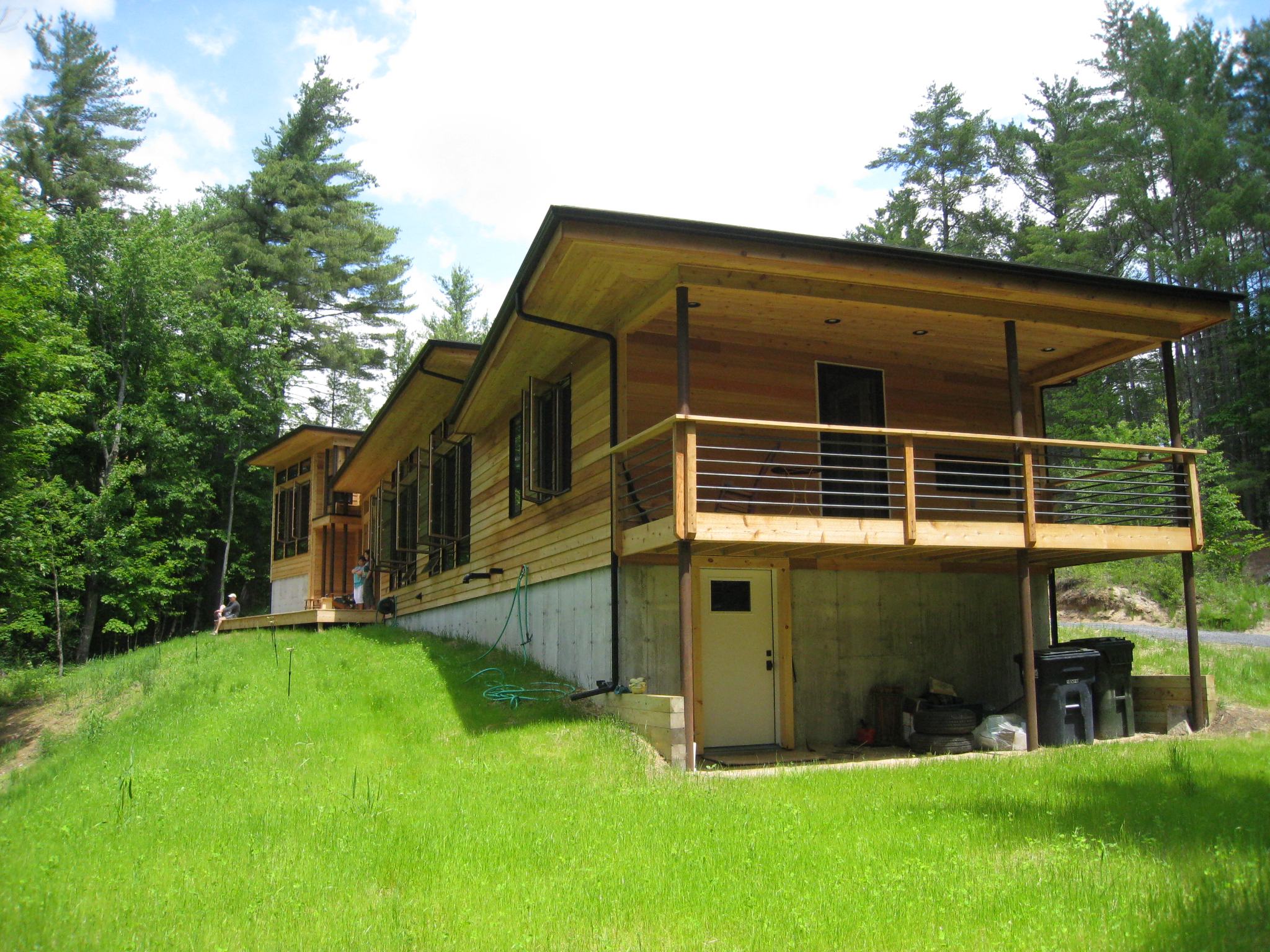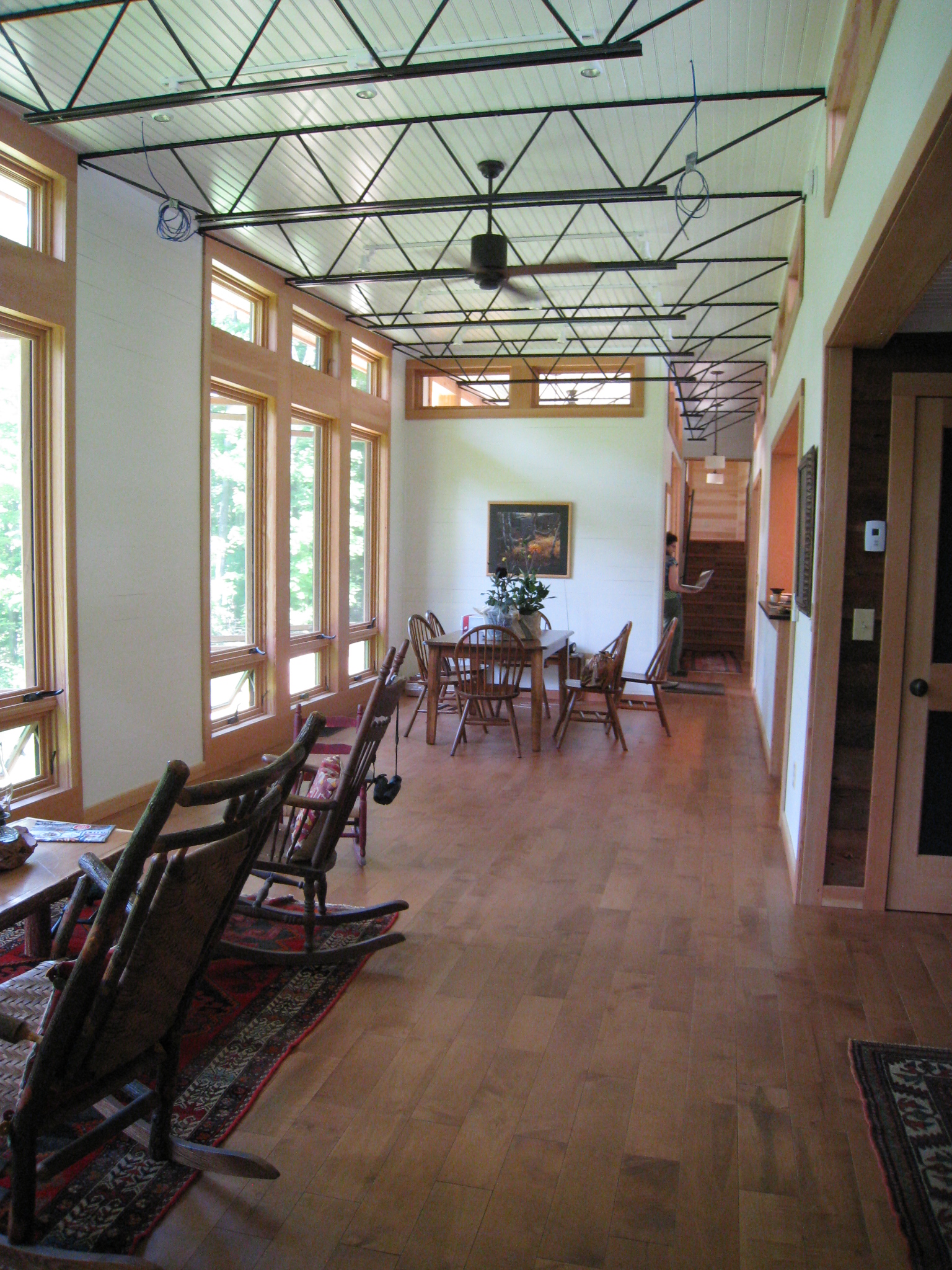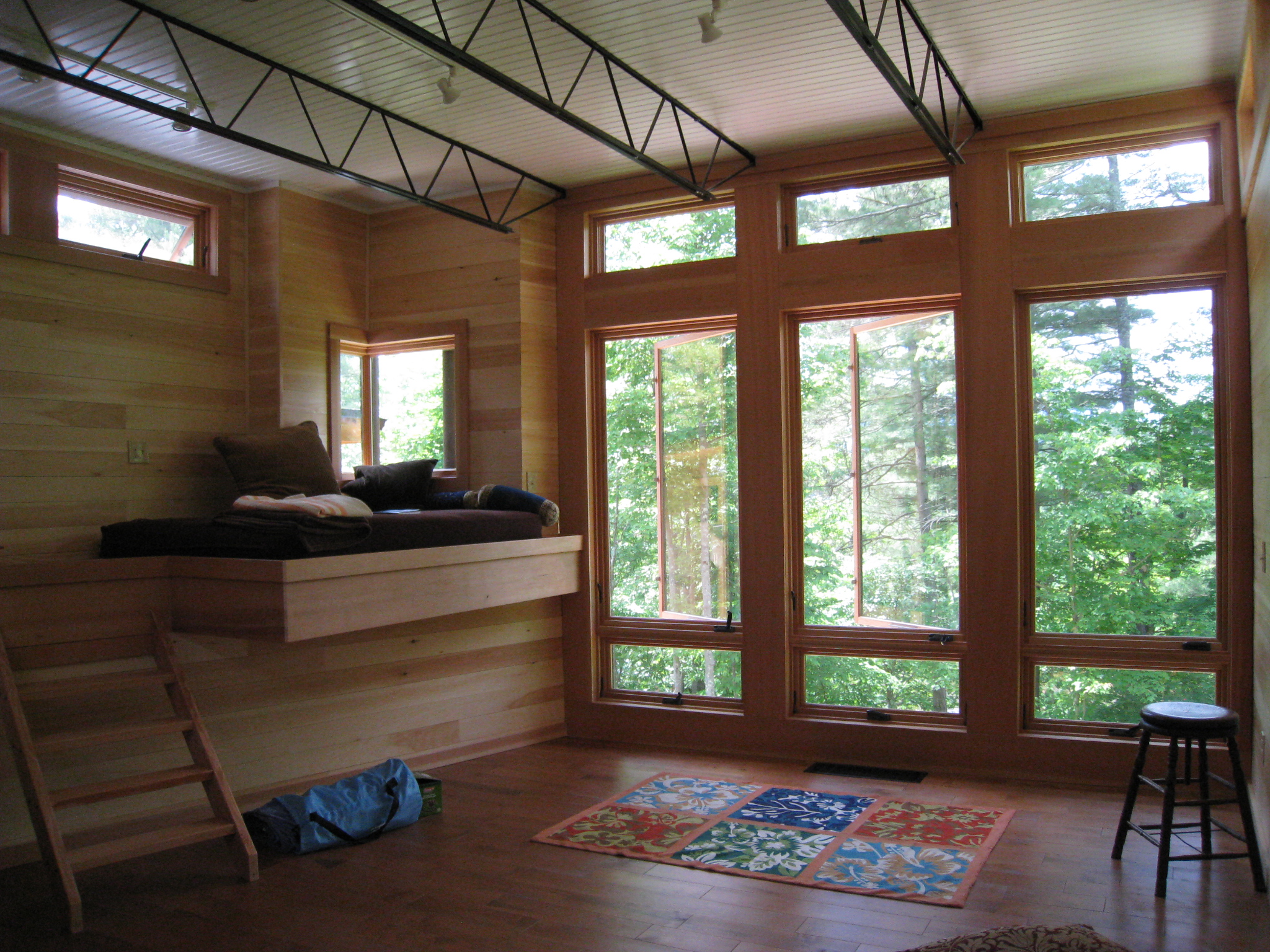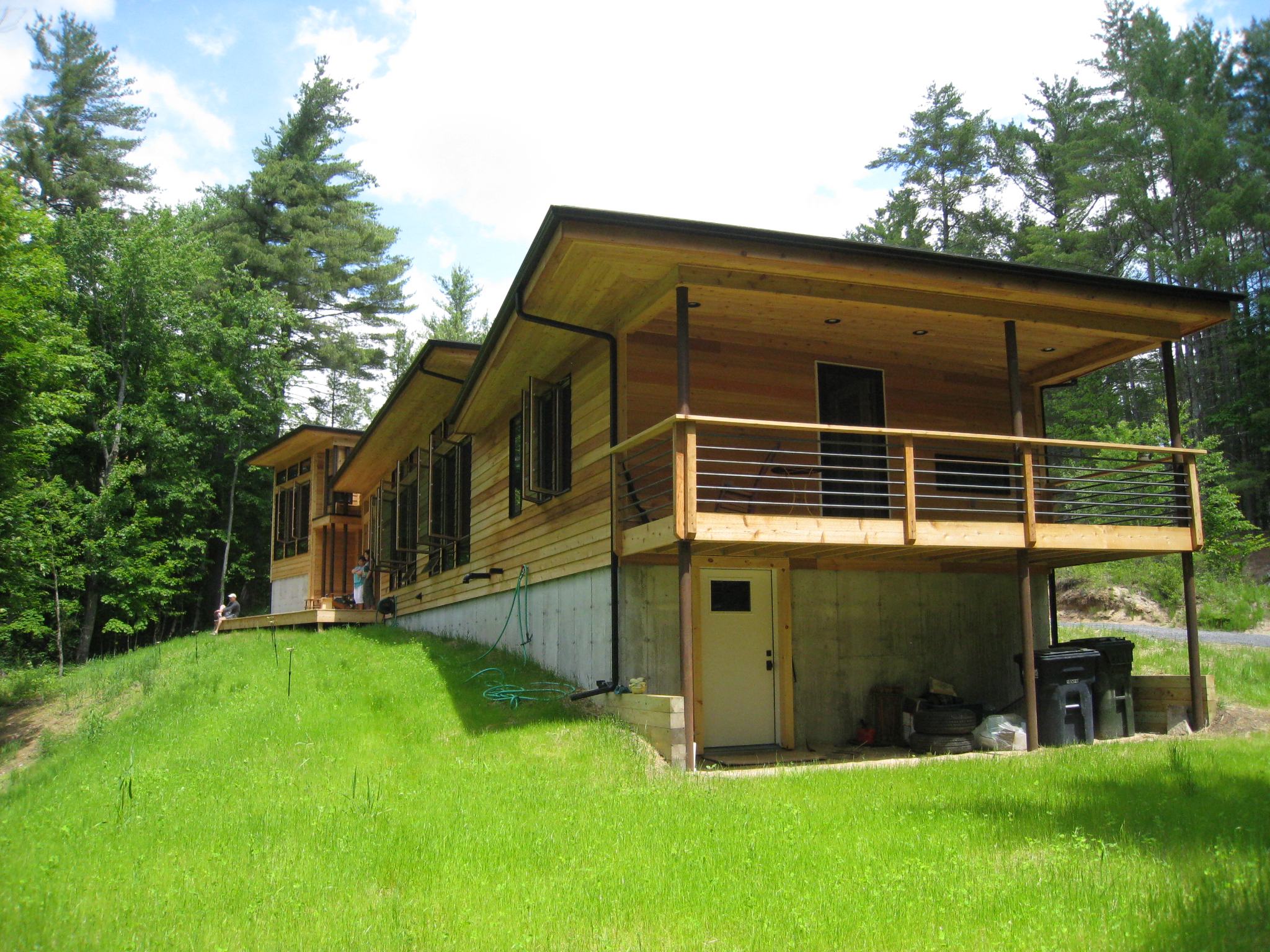 Au Sable River Treehouse - Adirondacks, NY
The site is a tiny link in the natural cycles of mountain river ecology. It is part of the AuSable River's glacial valley, a steeply pitched gravel bank filtering forest rainfall and snow melt on its way to the river. Pine barrens are a unique presence in the AuSable watershed, and pines are the dominant species on the site. Generous setbacks to preserve the pines and the river leave a narrow sliver of and for house construction. Strict Adirondack Park height limitations protect the views to the valley and mountains beyond. The house integrates building and site protecting the fragile ecosystem and maintaining the vital up- and down-slope natural cycles with its low profile and green roof.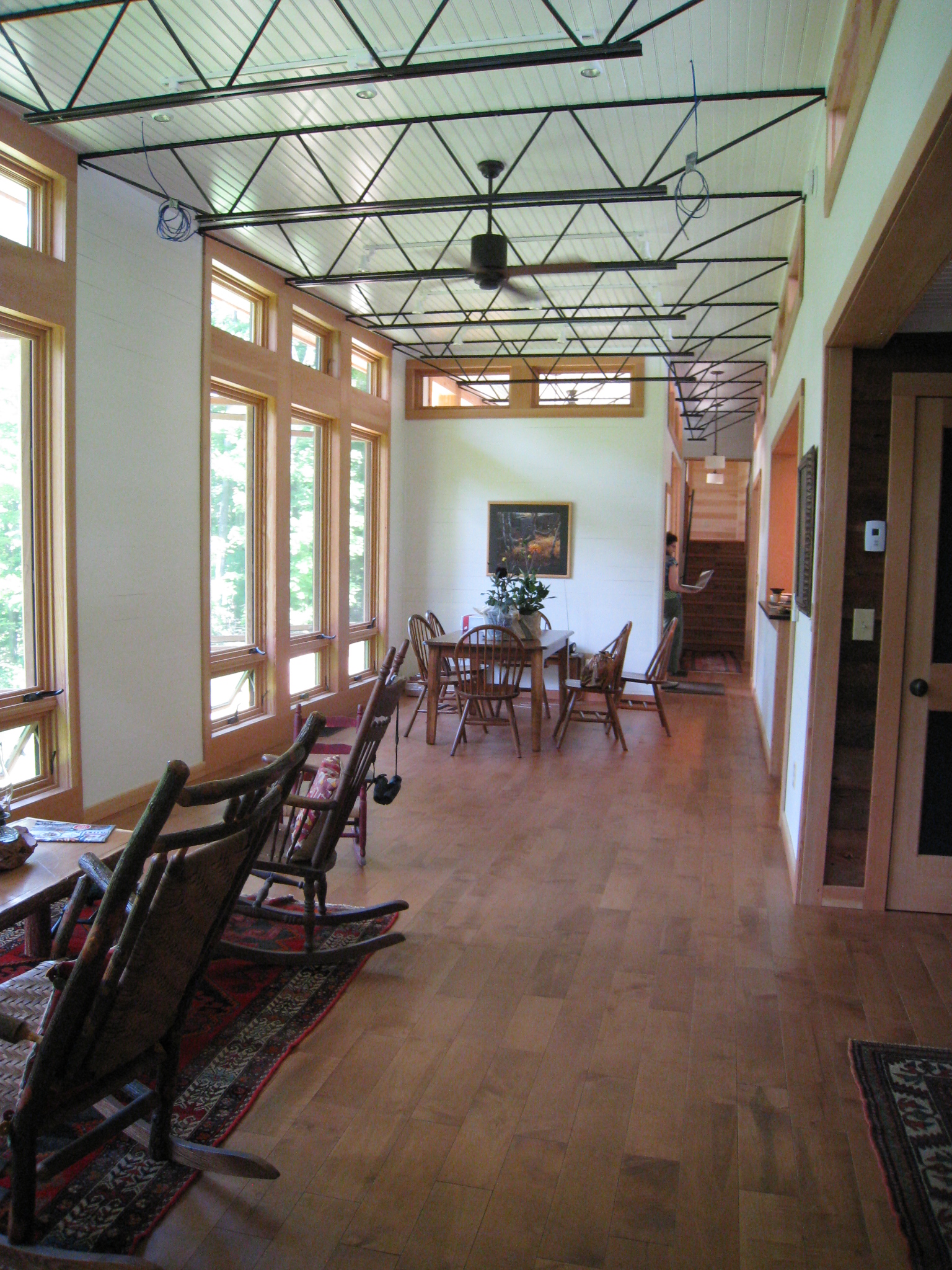 At 1750 sf, the Treehouse is no bigger than required to accommodate kitchen, living and dining centered on the wood stove, bedroom and bath, a studio and an office. Attention is directed outdoors with a roof deck, a screened porch and a small private deck off the bedroom. Clerestory windows bring natural light into the main living room from all directions. Basement storage provides safekeeping for outdoor gear and mechanical systems, and a carport shelters the cars.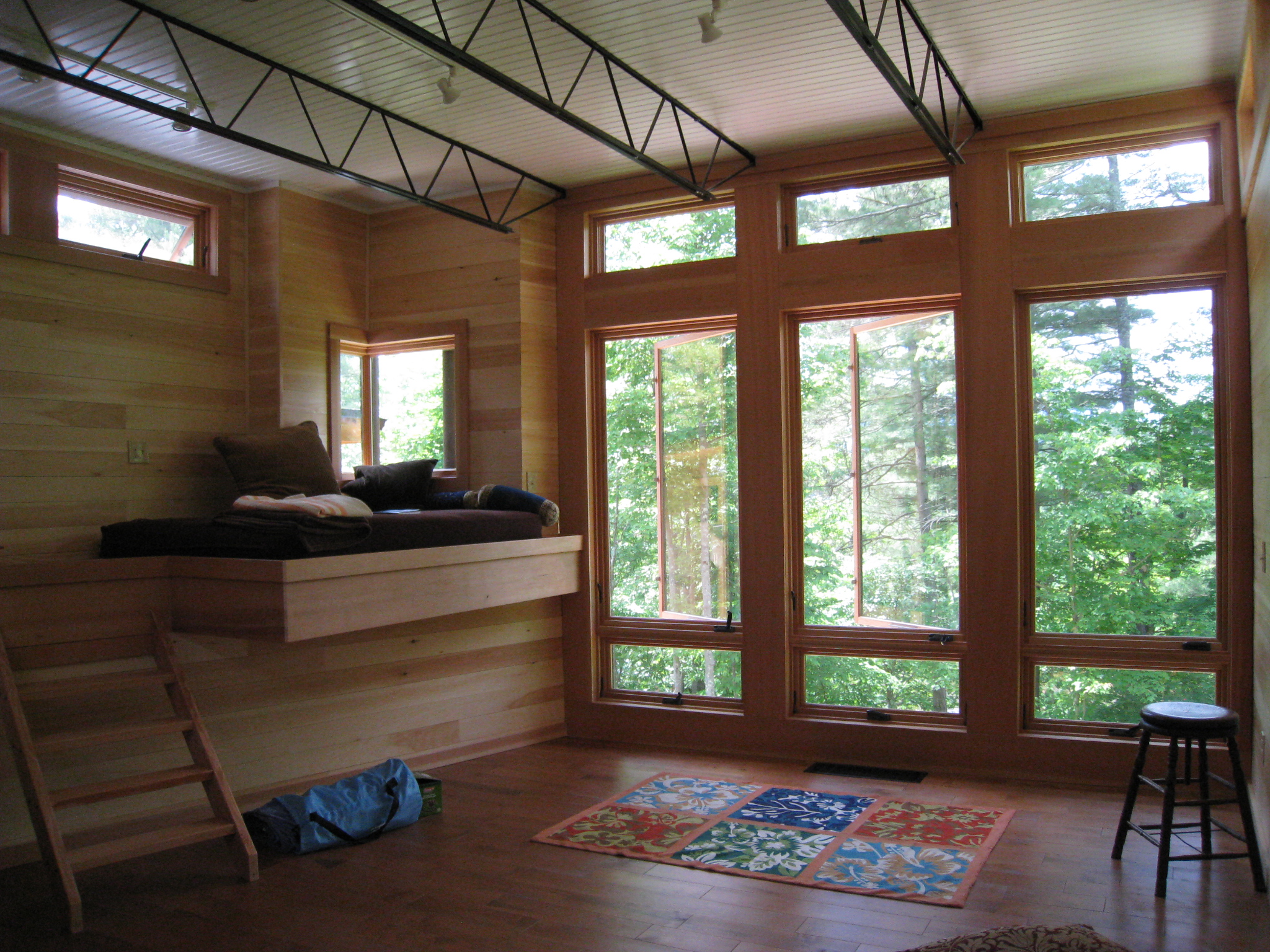 The Adirondack Mountain climate presents demanding tests to building performance. Wall construction must maximize thermal resistance and mitigate moisture accumulation. Envelope components and systems must resist driving rain, snow and ice buildup, and dramatic seasonal variations in weather, temperature, and ultra-violet radiation. The challenge is both powerful and relentless, with time being as important a factor as severity.