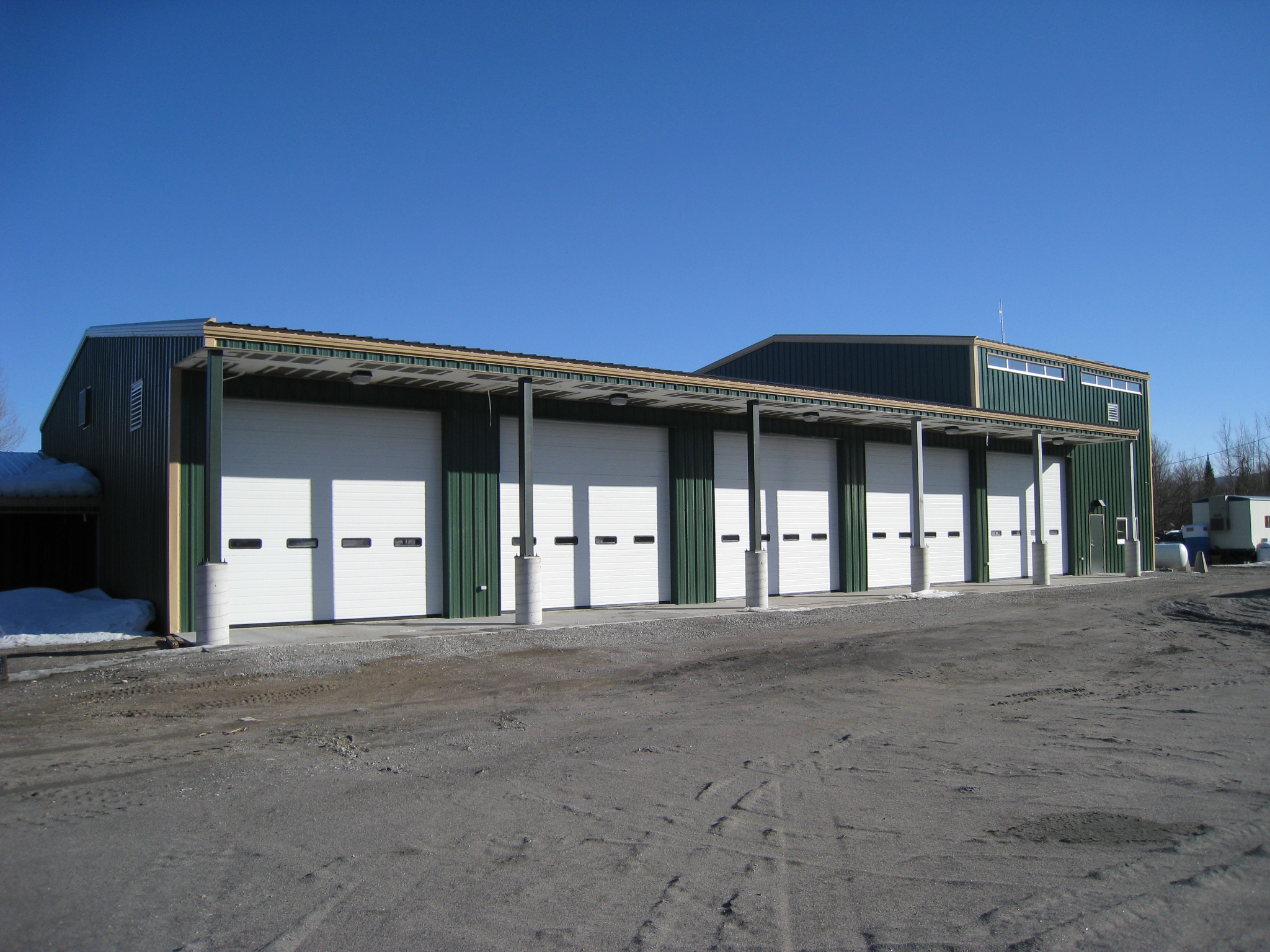 Dannemora Combined Services Building - Adirondacks, NY
The new Town Hall and DPW facility was designed as enhancements and modifications to a manufactured steel building kit which had been pre-purchased by the Town. The kit included only the structural frame and exterior envelope. Major modifications were required to the structure to provide weather protection, appropriately proportioned assembly space, and additional space for mechanical systems. Also required were mixed use interior build-out, foundations and site design. Achieving the goals for the Combined Services Building required creative configuration of building systems, optimizing systems inter-connectivity, and resourceful interaction with the site environment.
Designing safe, healthy, functional and inspiring interior space included working with pre-fabricated building systems, responding to an extremely harsh winter climate, protecting and mitigating a fragile and previously damaged site, and imaginative use of the inherited missile silo as a valuable resource for fire protection and geothermal energy.
As designed, the economical yet innovative combined services building consolidates town activities in its geographic center, accommodates day to day and emergency shelter needs, and dramatically reduces annual operating costs, all with improved safety and a healthier occupant environment.
The Town of Dannemora is currently implementing geothermal energy heating and cooling for the Town's Combined Services Building, dramatically reduce fossil fuel consumption and carbon dioxide emissions. An innovative system will use ground source heat pumps to extract heating and cooling energy from the on-site former Atlas ICBM missile silo, and a new Photovoltaic solar array, supported by a New York State Energy Research and Development Authority grant, will offset the entire Combined Services Building electrical demand, making the CSB a Net-Zero electrical energy facility. Premises Architecture, in consultation with Salem Engineering and Engineering Ventures is providing system design and project management services for Dannemora's ingenious response to New York State's Climate Action Plan.