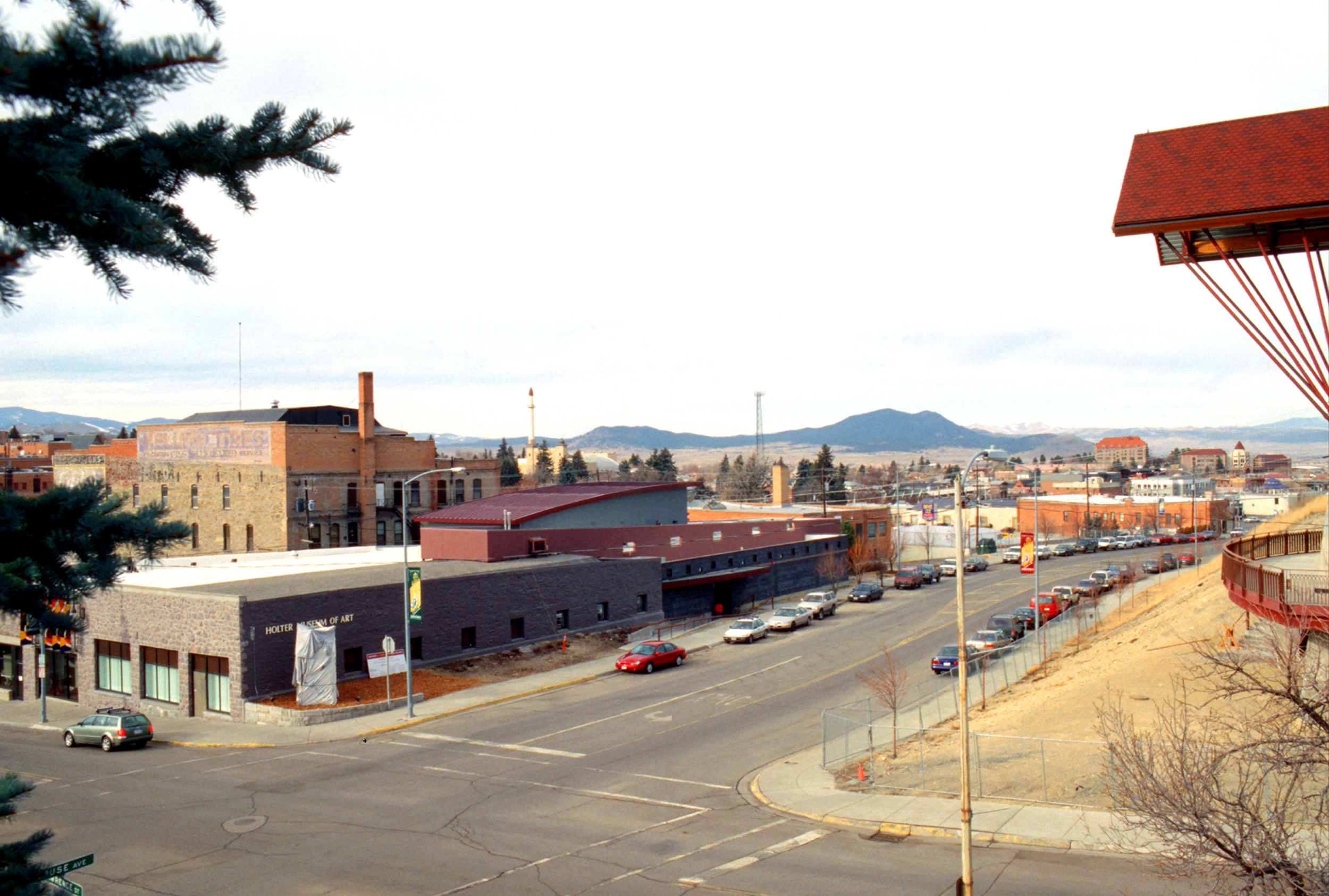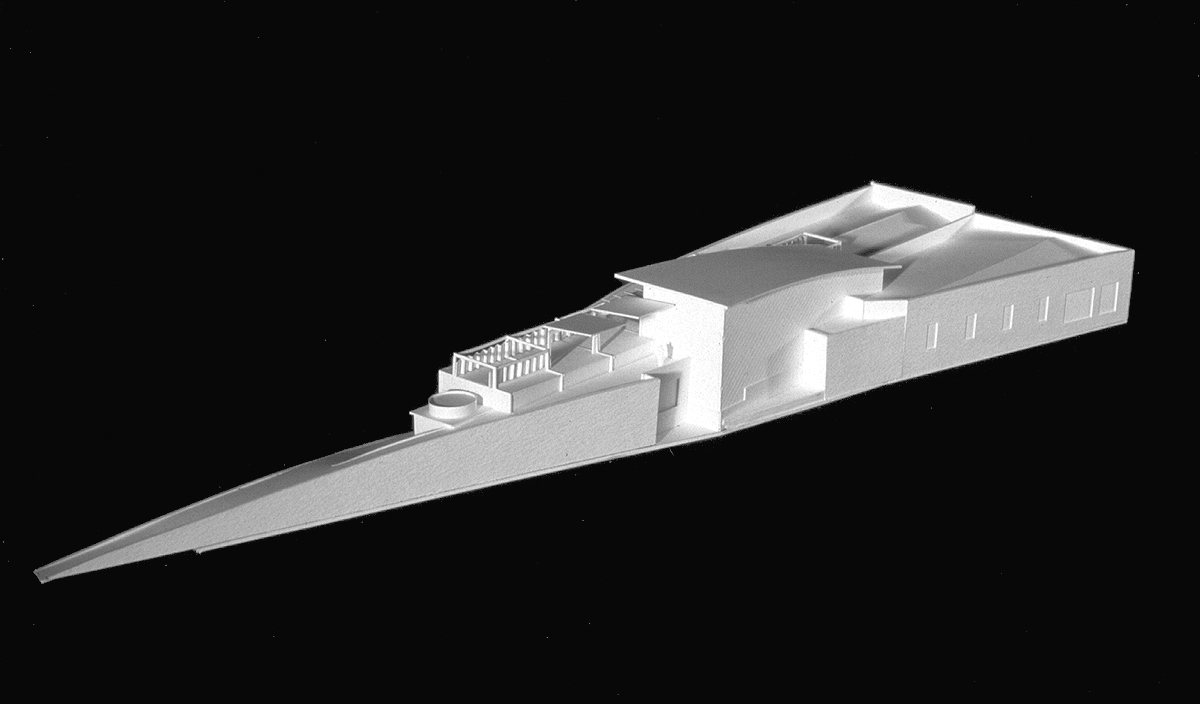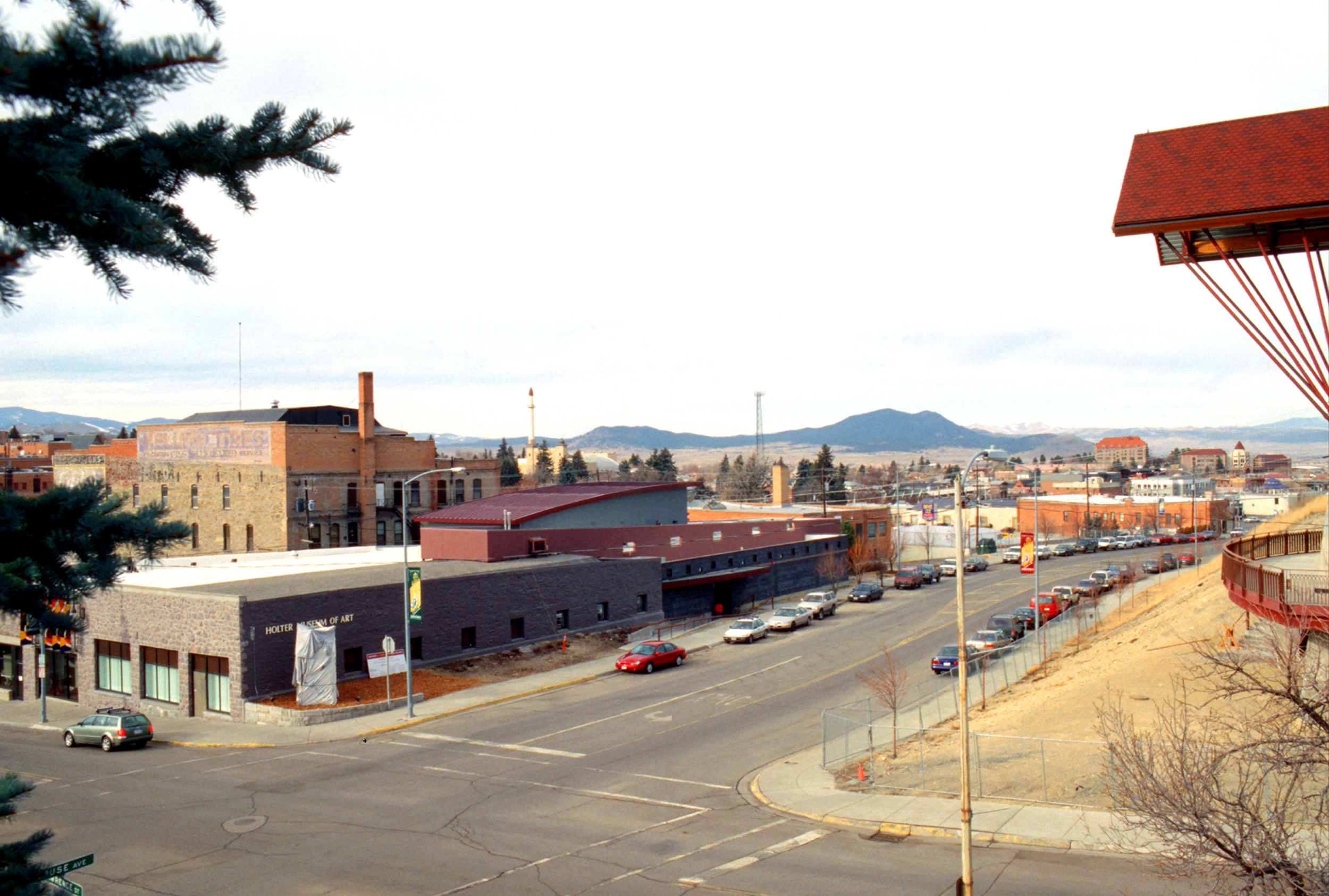 Holter Museum or Art - Helena, Montana
The horizon is ever present in Montana, a datum that encircles "big sky country." Beneath the big sky imagery is a landscape of tension between rugged beauty and the ravages of extractive industry. The Holter Museum of Art is dedicated to addressing such issues through the communicative power of contemporary art. The building reflects the landscape in its formal and spatial order: adding new space to its existing facility, overlapping and sharing educational, collections, and gallery space, and a formal vocabulary that borrows from the land forms and the historic mine shafts of the gold rush.
The Holter began in an abandoned automobile dealership that replaced a mining supply store, just off Helena's Main Street: "Last Chance Gulch". Over time, the Holter became a valuable community asset, partnering with the Archie Bray Foundation for the Ceramic Arts and the Myrna Loy Center for the Performing and Media Arts to add life and vitality to Helena.
The Holter retained Premises for strategic planning assistance to chart its future, followed by schematic design and design development services to implement a renovation and expansion of an existing building. Initial designs featured a rooftop sculpture deck accessible via a landscape ramp. Project consensus was established through a number of iterative workshops with museum board and staff, including a week-long on-site charrette, where key community stakeholders and the general public were invited to participate in the process through structured events. In addition to architectural design services, Premises provided capital campaign assistance, including public appearances, conceptual images, models and other graphic materials.
The Holter Museum of Art was completed in collaboration with Bjerke Architects of Helena, Montana.