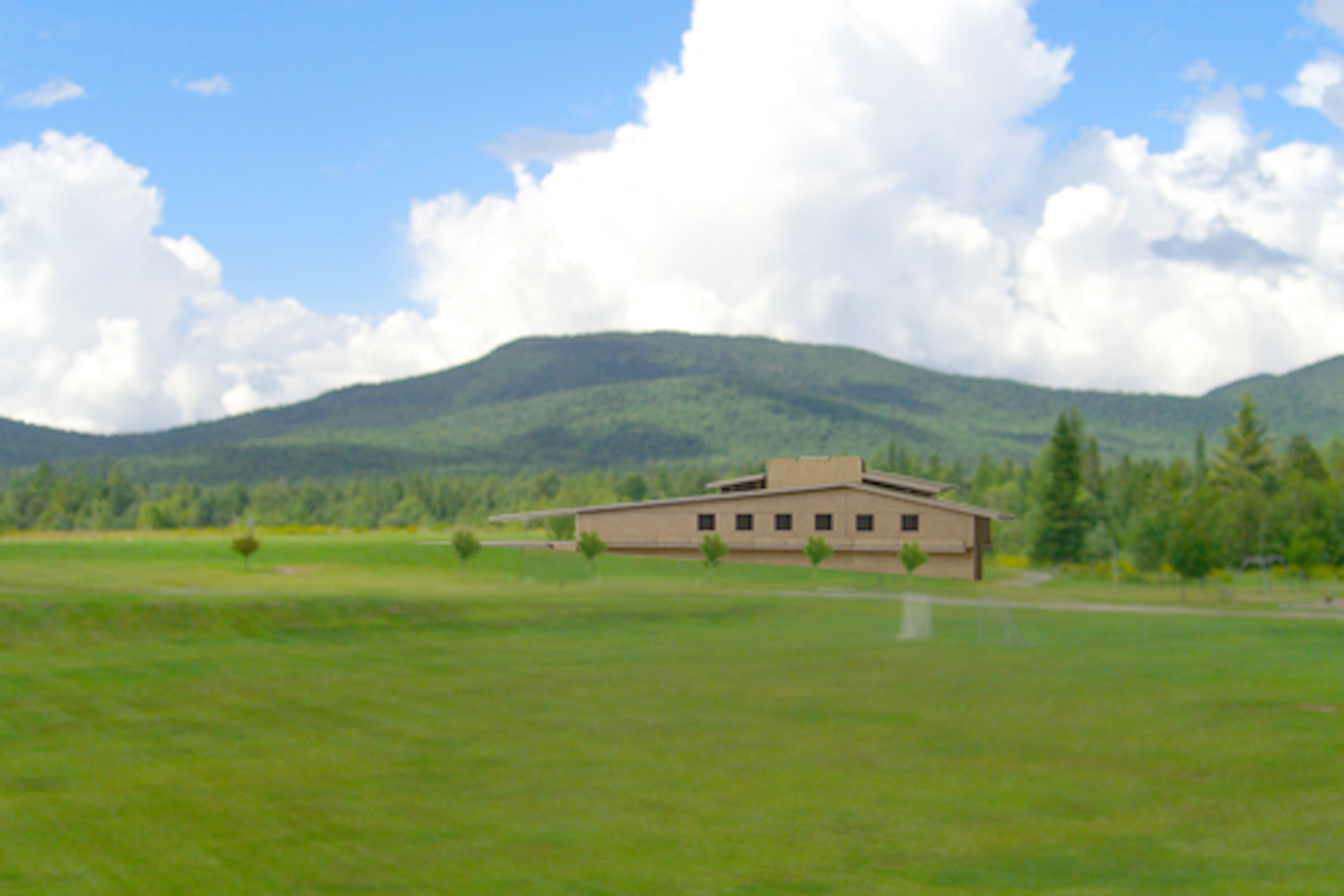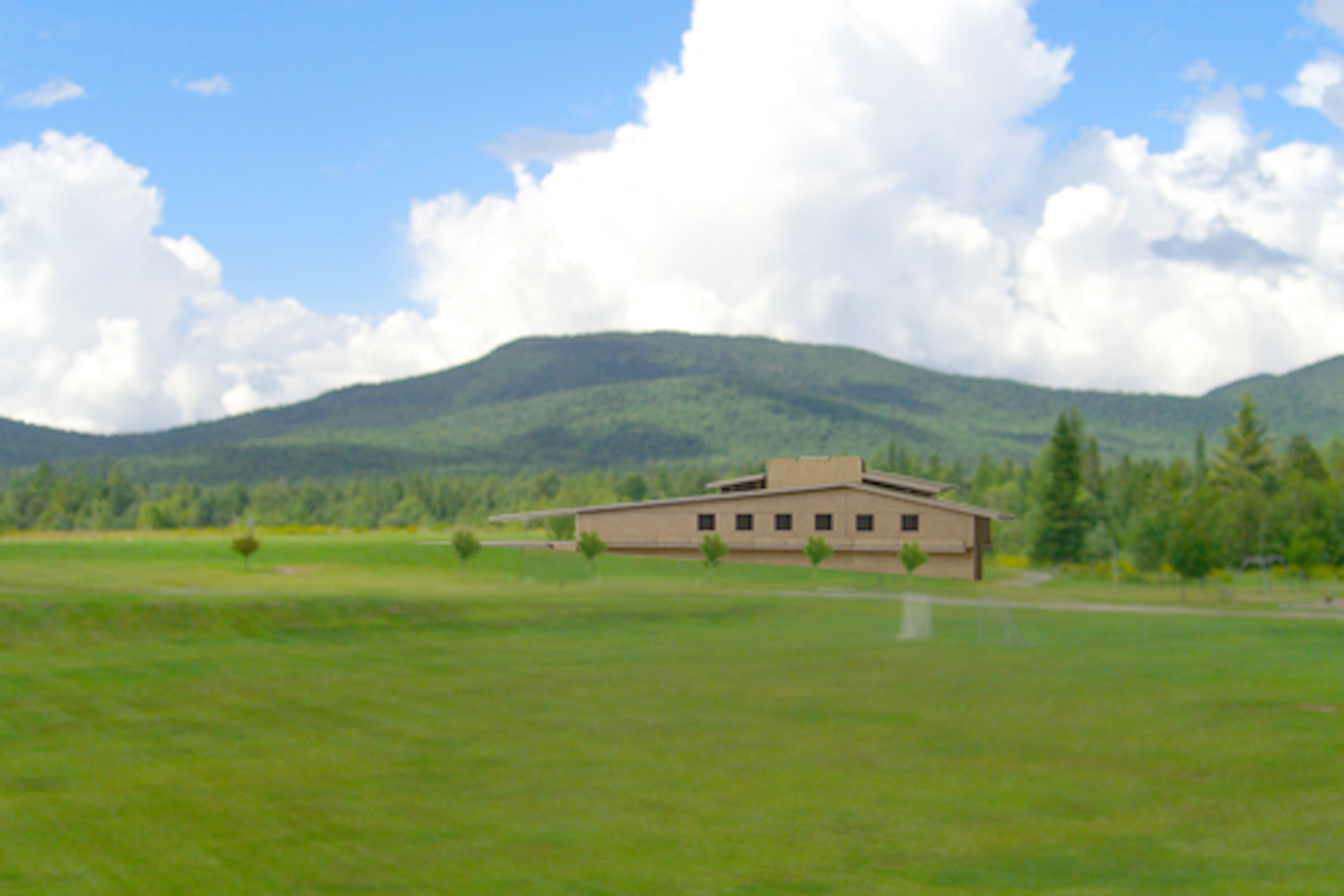 Kate Mountain Park + Community Center - Adirondacks, New York
The hamlet of Vermontville, located in the Town of Franklin, lies in the heart of the Adirondack High Peaks. Like many rural communities, the hamlet consists of a handful of sparcely situated buildings, and is devoid of a town square or similar community focal point. Kate Mountain Park was acquired by the town in the late 80s and is envisioned by the community as an opportune site for such a center, building upon its established presence as a place for sports activities and youth programs.
The proposed Kate Mountain Park Community Center is a modest structure intended to promote year-round use of the park and provide an indoor community event space with amenities including a kitchen facility, seasonal park equipment storage, and all-season restroom facilities. The building strives to be sensitive to its environment by formally echoing the mountains beyond via a horizontal proportion and low, shallow roof forms, and with use of natural finishes: wood shake and stone.

The Kate Mountain Masterplan proposes enhancement to the current outdoor facilities to include a new soccer field, volley ball courts, bandshell, and dedicated landing strip for use and exhibition by the local model airplane club. Fitness Stations are proposed along the exiting trails network to support senior citizen activity programs. Events, such as the Kate Mountain Bluegrass + Blueberry Festival, are proposed as examples of new activities designed to promote community identity.