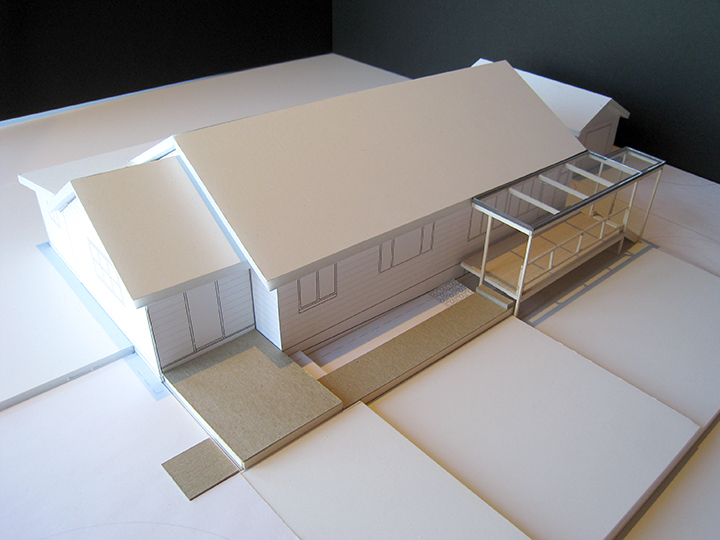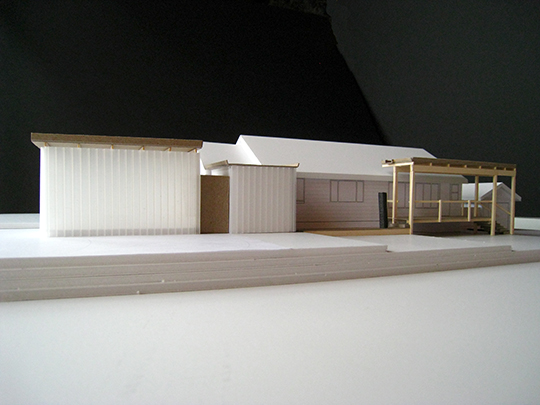 Light House - Plattsburgh, NY
This project was originally dubbed "Light House" in reference to the namesake of the owner. The name has grown to describe the characteristics of this sheltered elevated deck addition. Designed using a steel structure so that the posts, beams and rails can be slender (light) in nature, the addition features a panelized translucent polycarbonate roof to protect the entry from rain without obscuring the daylight. A subtle slope of roof channels rainwater into nearby landscaped planter beds.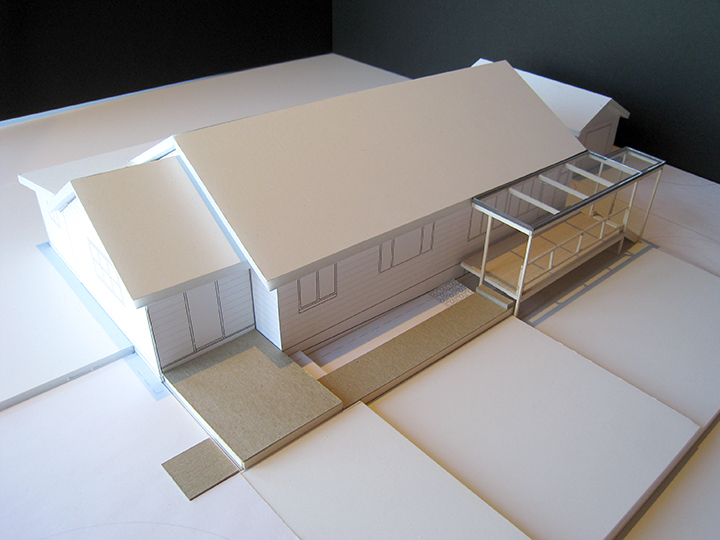 Birdseye view of sheltered addition, new sun deck at kitchen entry and deck connector.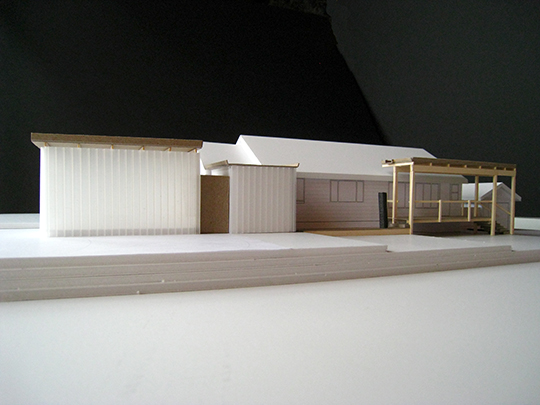 Preliminary study investigating mudroom and solarium addition in harmony with sheltered elevated deck.