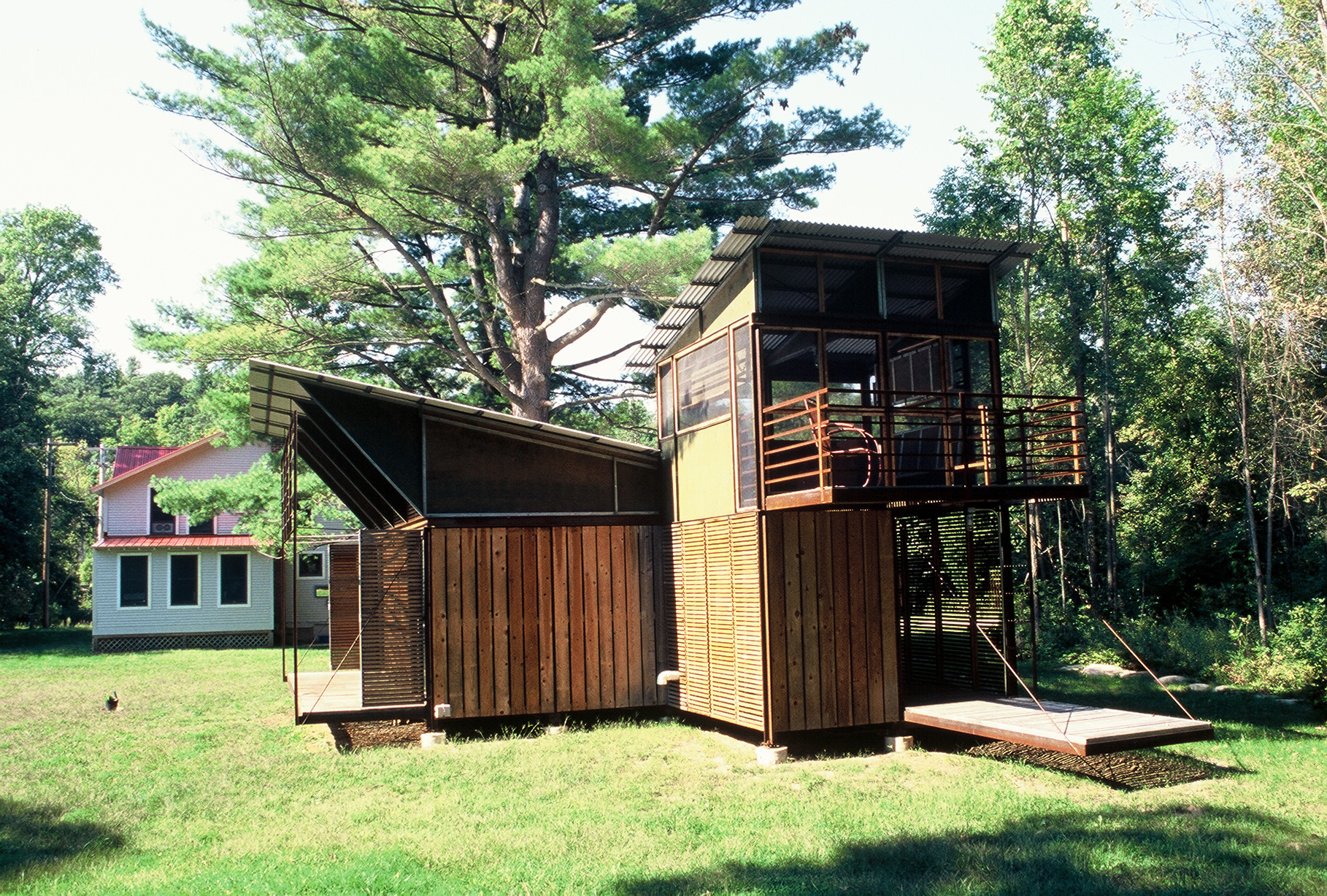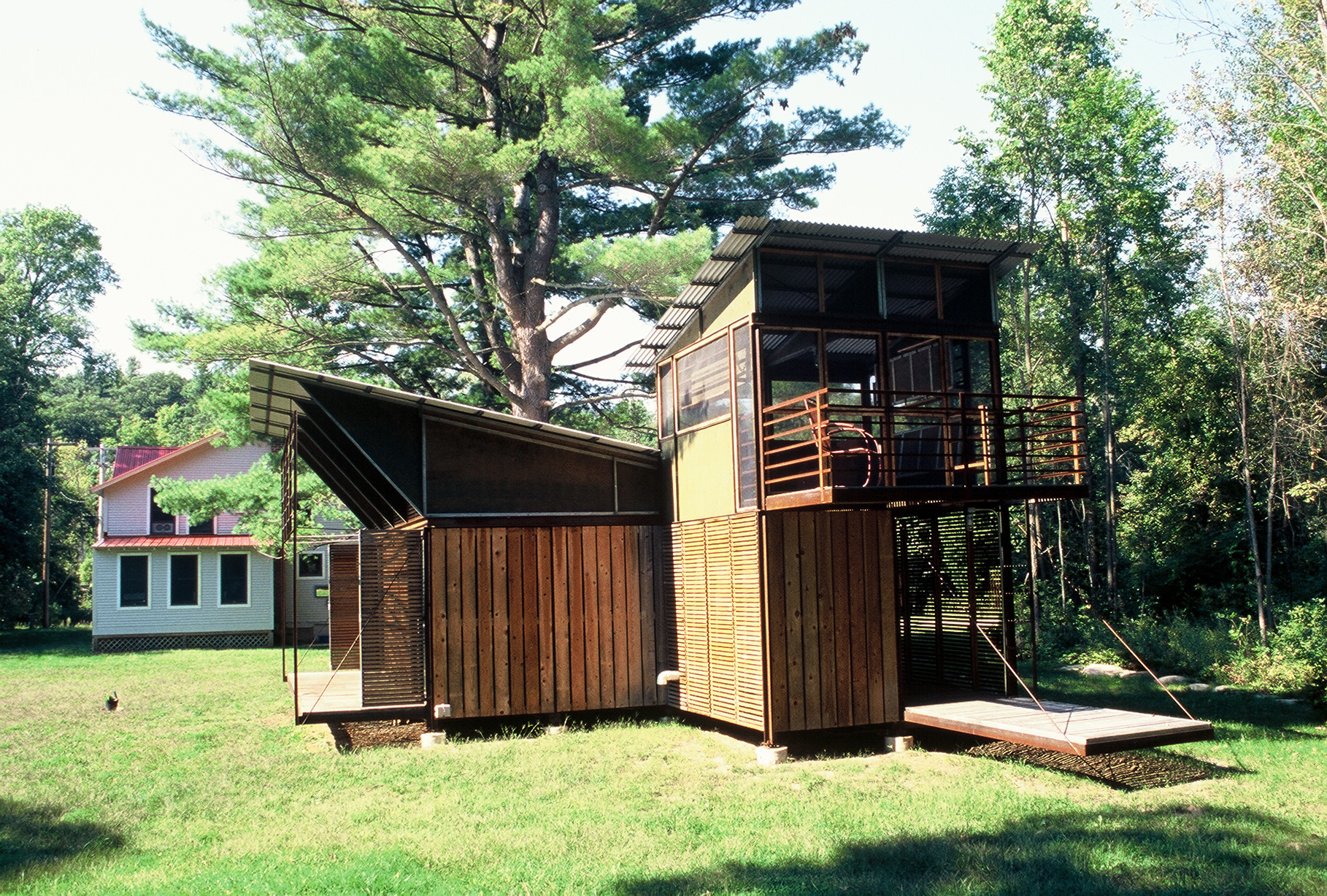 Miriam Forge Residence - Adirondacks, New York
Hardwoods — maple, beach, birch — are symbolic of regeneration in the northeast. In returning to forest, young hardwood groves spring up to fill cleared fields and pastures on land that has been in production.
The phenomenon of regeneration, and the space and light quality of second-growth hardwood groves is central to the additions to the Merriam Forge house. Out buildings, car shelter, and a studio were needed to support the old house that once accompanied the iron forge on the Boquet River.
A kit of parts (steel columns, insulated panels, roof trusses) is used to create cells or modules that can be flexibly assembled to satisfy program needs, accommodate existing site elements, and make indoor and outdoor space.
What remains today is the original Forge operator's House, the river and the railroad. A steel structure and stone megalith now provide space for the recreational and educational activities of the family which now occupies the place.