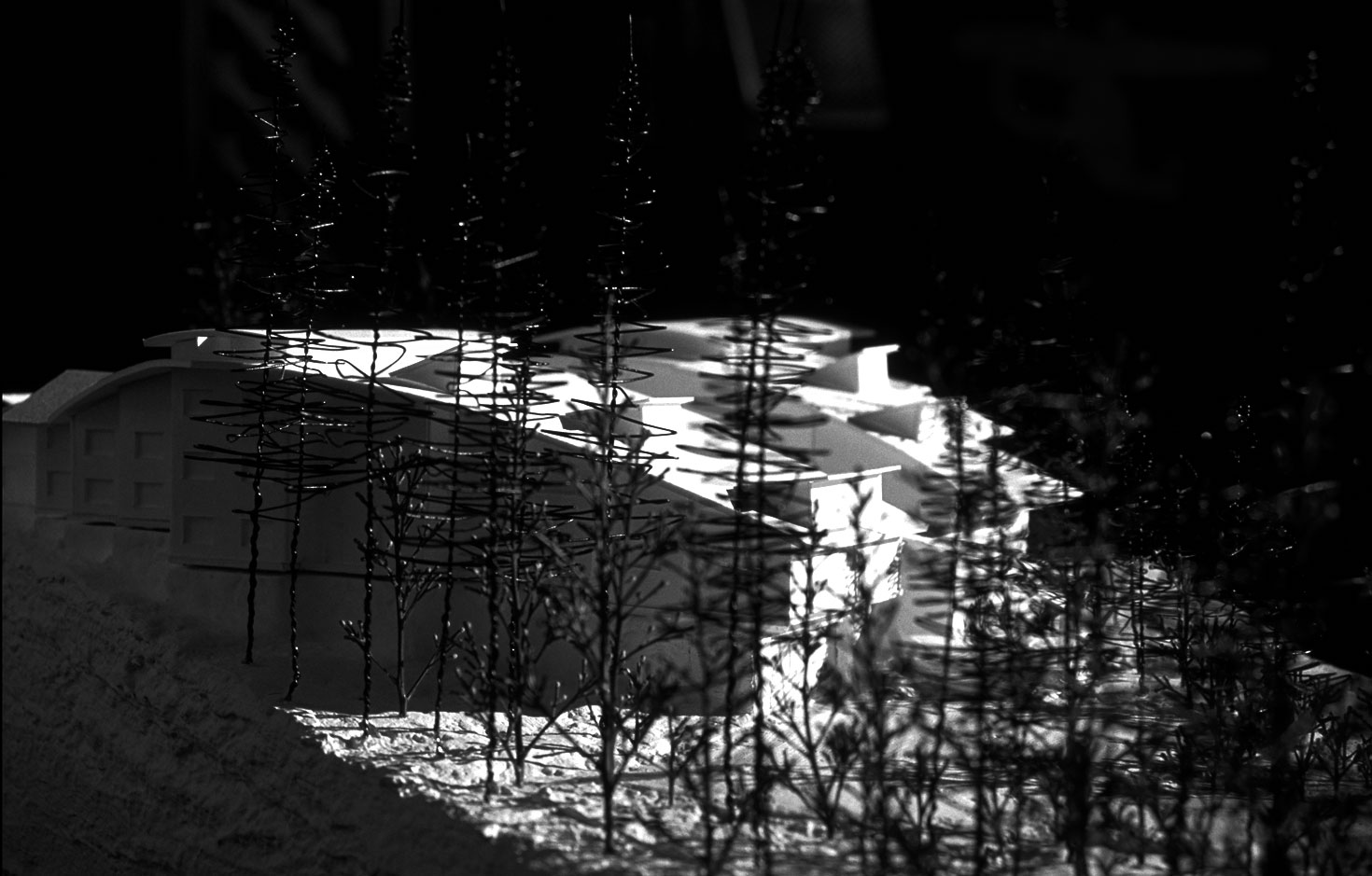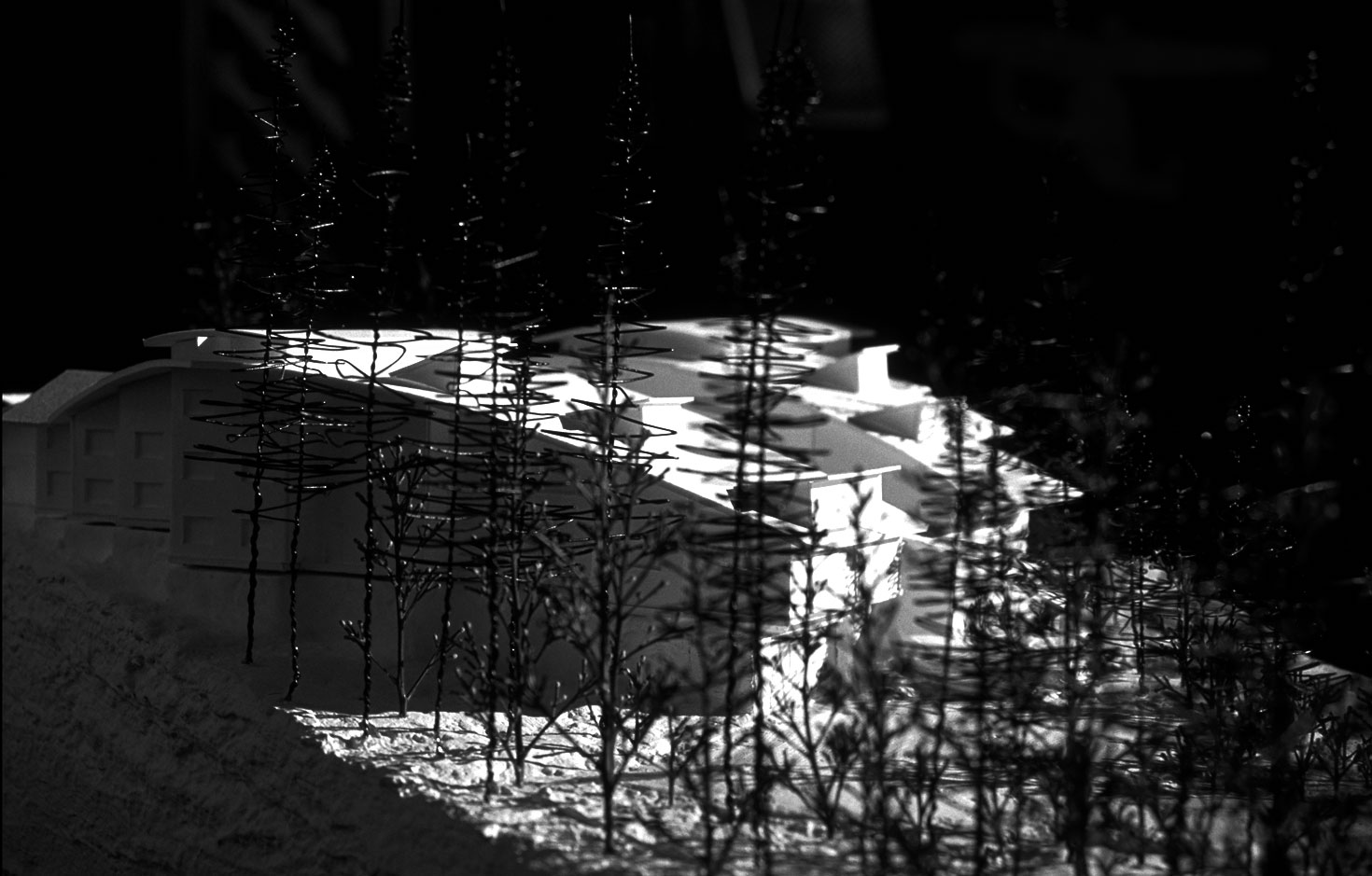 Mount Hood Academy - Cascades, Oregon
Snow builds up to enormous depth in the Cascade Mountains, the first stop for winter storms from the Gulf of Alaska. It's best to keep the snow on the roof or soon buildings are buried in snow banks of their own making.
To support the snow weight, the Academy's roof borrows its geometry from the ski: a parabola. Ski coaches and makers have rediscovered what Menaechmus, mathematician and tutor to Alexander the Great, had studied in 350 B.C. When a skier turns, placing the ski on edge, the snow pushes back, deforming the ski into a curve that carves a parabola in the snow, first tightening to the apex then expanding back to straight. The static pressure of the snow on the roof is likewise supported by its parabolic curve. The roof's configuration, though inspired by these geometric forces, results in a building form fitting with the mountain's sloping terrain.