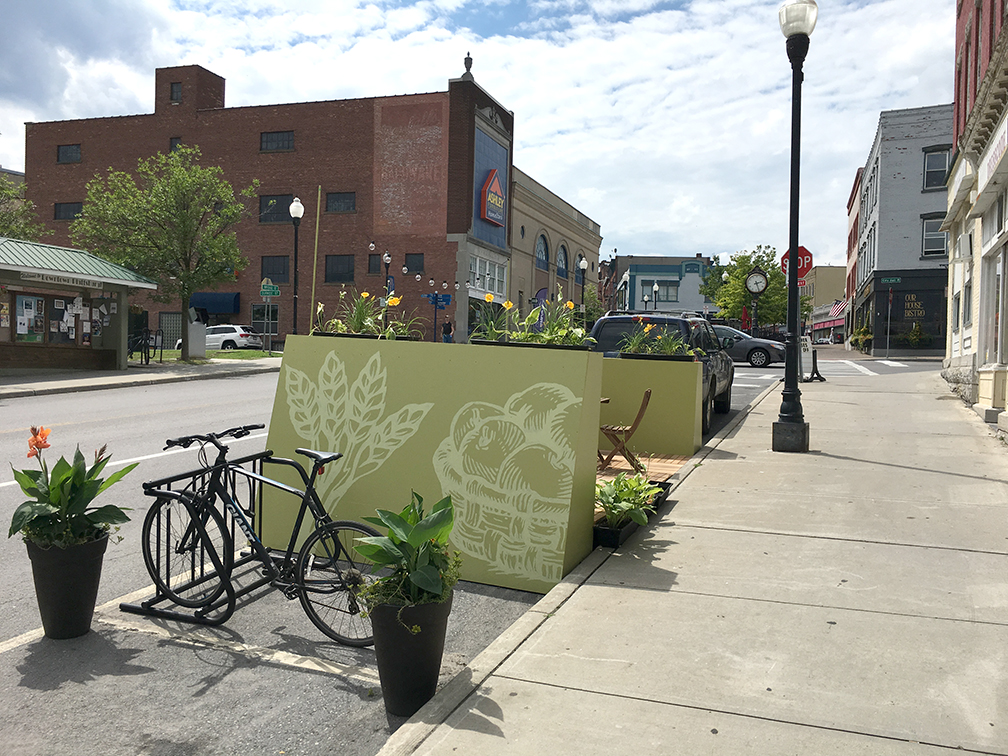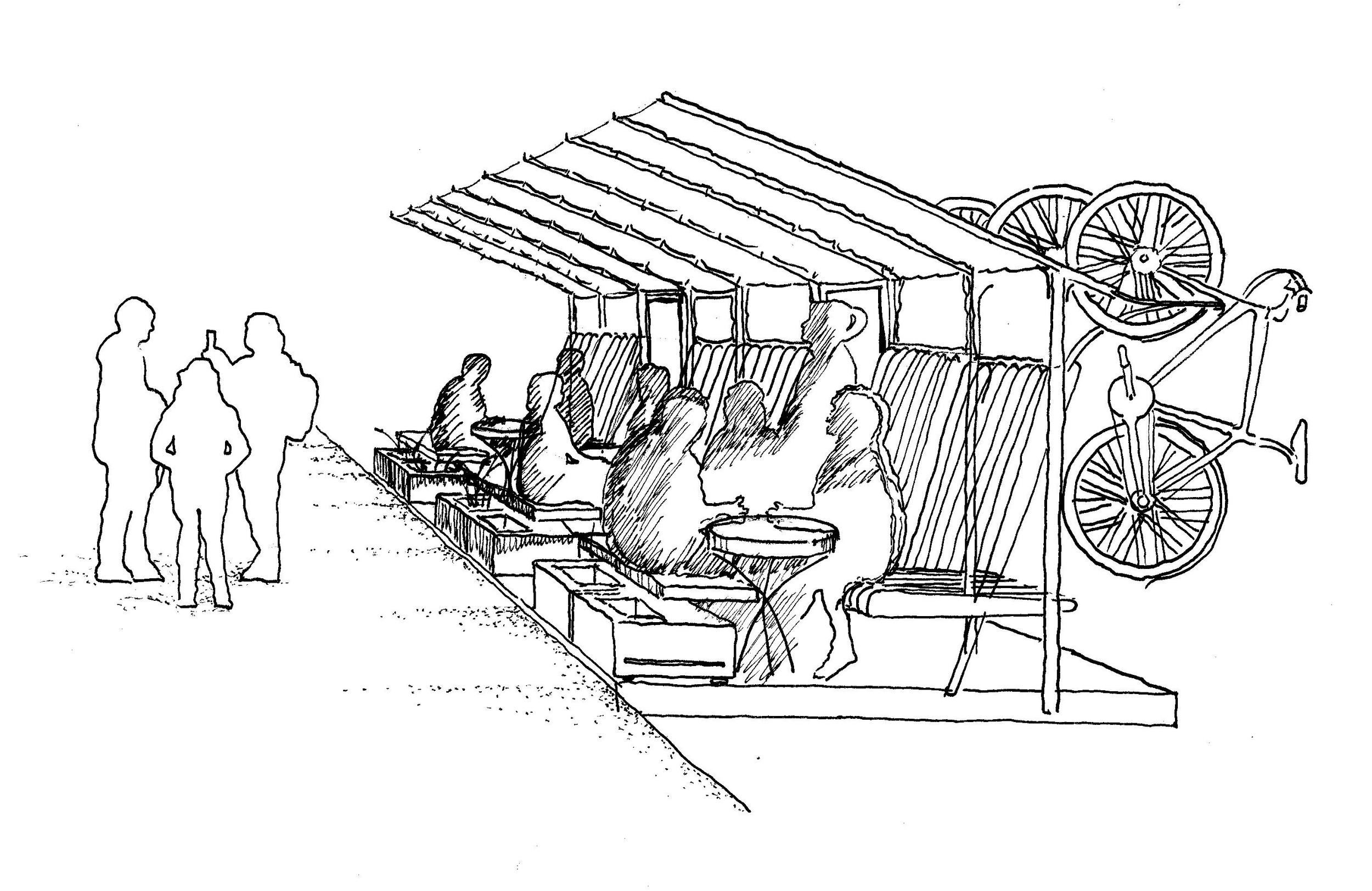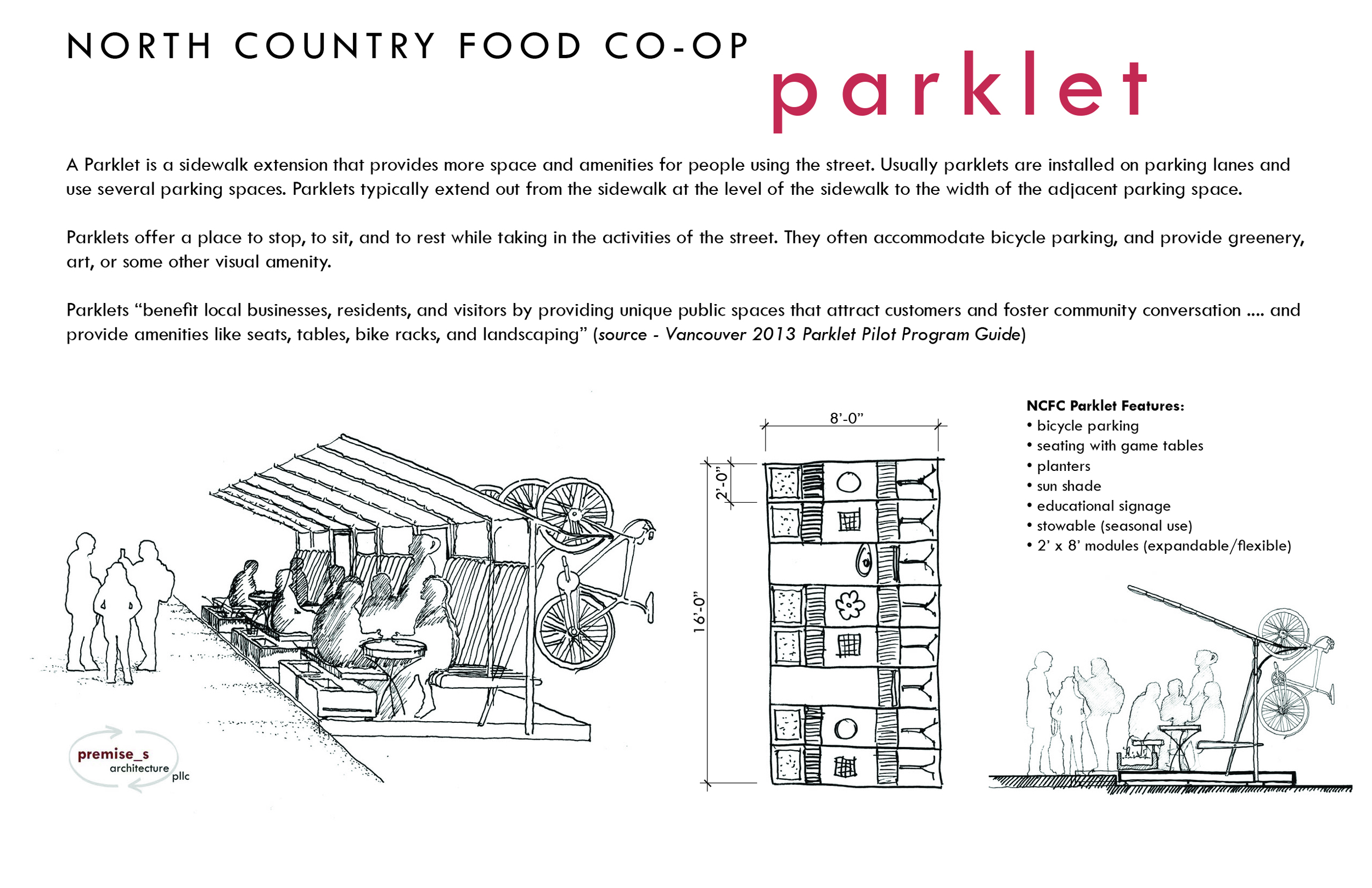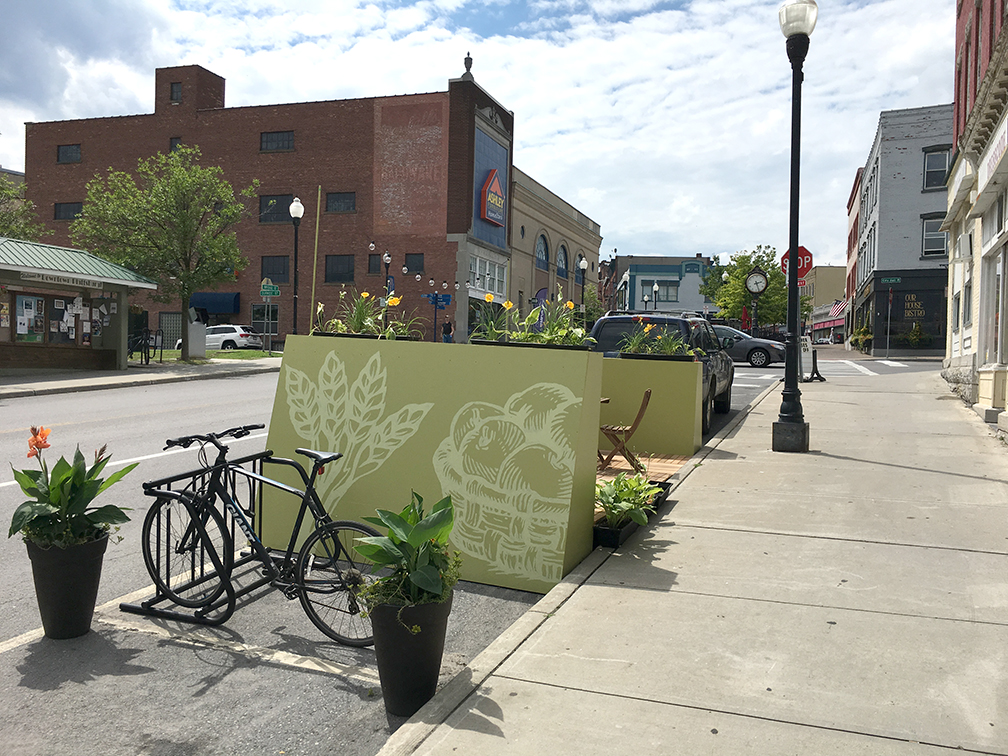 NCFC Parklet - Plattsburgh, NY
The North Country Food Co-op Parklet incorporates bike parking and raises the bar for street furnishing in the city by concealing required traffic barriers in decorative, community-painted endwalls that coordinate with the North Country Food Co-op interiors graphics.
The NCFC Parklet is host to a variety of events and activities! Envisioned as a pilot project, we hope to see more parklets installed in Plattsburgh in the near future.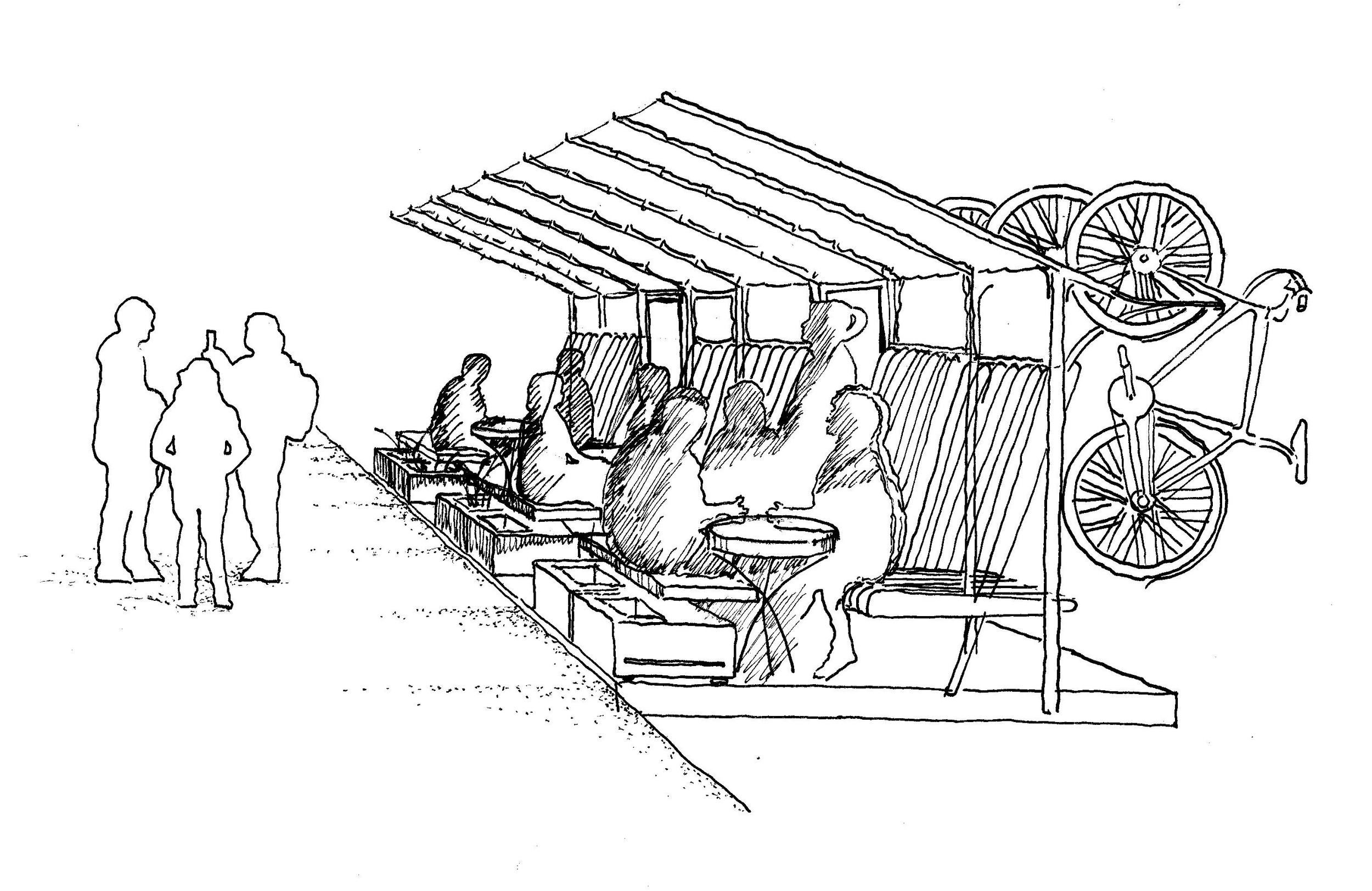 Concept Sketch for NCFC Parklet featuring Bicycle Parking to promote city-wide bike transit mode of transportation. Ambitious design aimed to raise the bar for sidewalk seating in Plattsburgh.