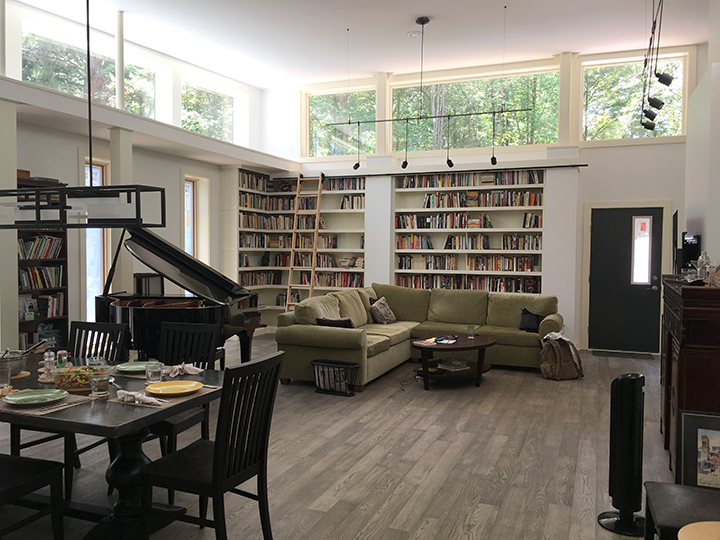 Xu Xi House - Beekmantown, New York

XUXI House is conceived as a loft in the woods. It is anchored to the land by a concrete wall incised into the undulating ground plane from southwest to northeast. The wall creates a place for the house, facing southeast toward a wooded ravine and a view of the Champlain Basin and Mount Mansfield in distant Vermont. The home's placement on the site, monolithic concrete wall, gentle curve of the roof, and character of the interior and exterior spaces all work in concert to integrate the house into the landscape and to orchestrate the effects of natural light.
Capturing natural light, creating meaningful spaces, and unifying the building with the landscape required unique forms, advanced technology and an innovative approach to design and construction. In lieu of the traditional design-bid-build sequence, XuXi House is created via Integrated Project Delivery: a method where the processes of designing and building constantly inform one another and result in a unified act of thoughtful making.