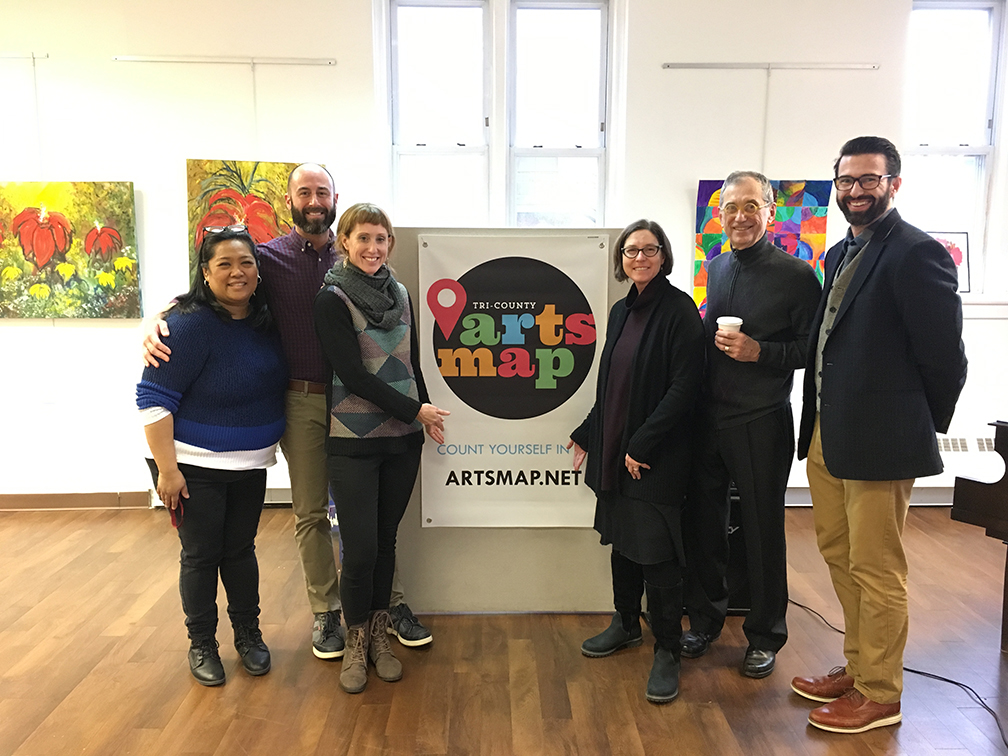 ARTSMAP - Tri-County Arts + Cultural Assets Mapping Project
The New York State Council on the Arts provided funding for The Strand Center for the Arts, in partnership with the City of Plattsburgh and SUNY Plattsburgh, to survey and map the cultural and creative assets of the Tri-County area of Clinton, Essex and Franklin Counties of New York. Visit the map and participate in the survey at artsmap.net
Premises recognized the opportunity to build community through the execution of the ARTSMAP project, by creating forums for personal connections to develop between and among organization and individuals through organizing "survey parties" and events.
To raise awareness about the project, Premises organized a map launch event and invited the public to participate in the creation of a public art installation at the Strand Center for the Arts.
Public Art Installation and ARTSMAP project information banner; Strand Center for the Arts beyond.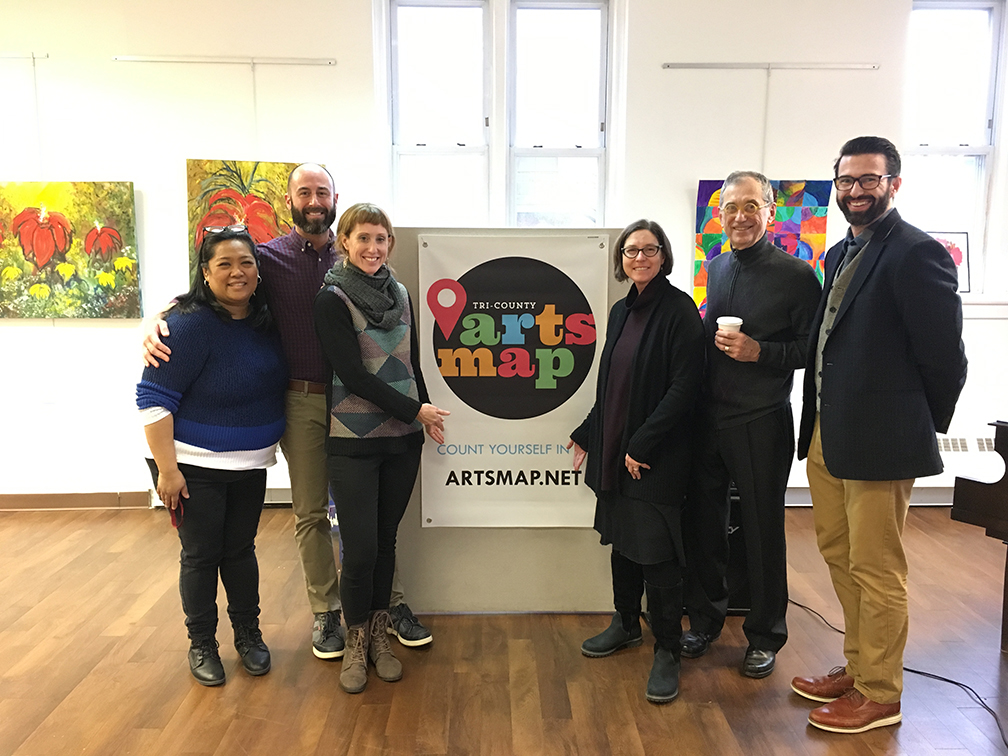 The surveys and population of the map are ongoing. The map and database will help to expand regional arts and cultural programming by linking together our community of artists, artisans, and tradition bearers, promote greater awareness of regional arts and cultural activities, and leverage the role that arts and culture play in attracting and retaining visitors, businesses, and residents and promoting economic vitality in the region.
ARTSMAP logo design by Boire Benner Group